Manager, Operational Effectiveness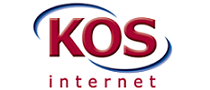 Southeastern Ontario's foremost provider of Internet solutions is dedicated to providing the finest and most reliable Internet access, high speed cable and application hosting to its customers. Kingston Online Services is equipped with the latest in digital technology and uses multiple Internet connections to maintain the highest level of services in the region.
Our continued growth has created a need for a new role within our management team.  The Manager of Operations will take a leadership role in the day-to-day operations supporting/improving current operational efficiencies and effectiveness. Under the direction of the Vice-President, this individual will also assume a critical lead role in special projects including but not limitited to proposal writing and marketing.
KEY RESPONSIBILITIES
Effective and efficient management of the designated operational processes is the primary focus of this position.
Supervise and manage operational staff to ensure the efficient and effective execution of all aspects of the organization's mission critical functions.
Ensure all operational activities meet organizational requirements and expectations for quality management and customer service and satisfaction.
Ongoing evaluation and improvement of existing operational processes.
In consultation with the Vice-President, oversee special projects and proposal. submissions as well as liaise with external stakeholders to ensure milestones and deliverables are on time and within budget.
Maintains and enhances supplier and customer relations.
Analyzes and consolidates information and respond to RFP's as required.
Works in close collaboration with the Technical Services Manager.
Our expectation is that your background will include the following:
Undergraduate degree in Business Administration or other relevant discipline is required.
A minimum of 5 years in a progressively evolving management role with demonstrated success in operations and the ability to analyze business issues, while offering strategic solutions.
Exceptional and effective communications skills (oral and written), with an entrepreneurial approach that builds and nurtures strong
Please submit expression of interest, including salary expectations, in the strictest of confidence to: resumes@hr-ondemand.ca We thank all applicants for their interest: however, only those under consideration will be contacted.
We are committed to maintaining inclusive, barrier-free recruitment and selection processes and work environments. If you are contacted in relation to this or any other job opportunity or testing, please advise a representative in a timely manner of the accommodation measures which are required in order to enable you to be assessed in a fair and equitable manner. All information received relating to accommodation measures will remain confidential. Please note that we will not automatically consult accommodation requests from prior selection processes.