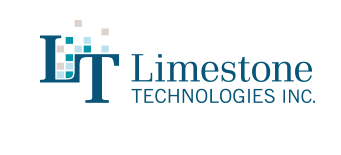 ​​​​​​​About us
Limestone Technologies is an international company offering innovative solutions for the following markets: Credibility Assessment, Sex Offender Management, Biofeedback Instrumentation, and Custom Solutions.
Limestone Technologies is best known for our acclaimed credibility assessment utility, Polygraph Professional Suite. Since it's introduction in 2003 Limestone's Polygraph Professional Suite is internationally recognized as the best-of-breed polygraph solution.
As we expand our team of professionals, you may find the career opportunity you have been seeking.
To learn more about us, visit our website www.limestonetech.com.
What you'll be doing
The Marketing Assistant will share in the responsibility of elevating the external awareness of Limestone Technologies and the work we do. In this role, you will support the development and execution of marketing materials and campaigns for various market expansion products leveraging both social media and web tools.
What you bring to the role
You are a highly organized self-starter who has a keen eye for detail and deadlines, ensuring a high standard of quality in everything you do. You're flexible and enjoy variety in your work. You thrive in a fast-paced, team environment. You have exceptional interpersonal skills You're a skilled communicator, both orally and in writing. You have outstanding MS Office skills. You also love to learn and exchange ideas with others to achieve amazing results.
What we're looking for
College diploma or certificate in Marketing/Communications or equivalent field
Minimum 2 years experience
Strong computer skills (Outlook, MS Office – Word, Excel, PowerPoint)
Demonstrated ability to coordinate multiple projects and meet tight deadlines
Well-developed organizational and time management skills
Results oriented with proven problem-solving skills
Outstanding writing ability and interpersonal skills
Ability to work independently, be self-directed and prioritize work
Excellent work performance and attendance record
Proficiency in other languages is considered an asset
Professional experience using CRM tool is also an asset
Please send your resume with references to resumes@hr-ondemand.ca. We thank all applicants for their interest; only those under consideration will be contacted.
We are committed to maintaining inclusive, barrier-free recruitment and selection processes and work environments. If you are contacted in relation to this or any other job opportunity or testing, please advise a representative in a timely manner of the accommodation measures which are required in order to enable you to be assessed in a fair and equitable manner. All information received relating to accommodation measures will remain confidential. Please note that we will not automatically consult accommodation requests from prior selection processes.