Technical Support Specialist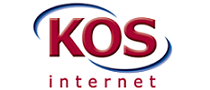 Kingston Online Services, a leading internet service provider is currently seeking a part-time Technical Support Specialist who meets the following criteria:
1 – 3 years' experience in a similar role, preferred
Must be technically savvy, able to learn and incorporate new technology and software
Troubleshoot and assist customers with their Internet connection via email and phone
Respond to and update support tickets in a help desk
Configure and prepare hardware for customers, including DSL modems, VoIP adapters, and wireless radios.
Must work well in a fast-paced team environment, with excellent problem-solving skills
Must have flexibility to work additional hours and weekends
This is a permanent, year-round position that is great for a student!
Learn more about us at our website; www.kos.net
If you are interested in joining our team, please submit your resume to: resumes@hr-ondemand.ca
We thank all applicants for their interest; however, only those under consideration will be contacted. No phone calls, please.
We are committed to maintaining inclusive, barrier-free recruitment and selection processes and work environments. If you are contacted in relation to this or any other job opportunity or testing, please advise a representative in a timely manner of the accommodation measures which are required in order to enable you to be assessed in a fair and equitable manner. All information received relating to accommodation measures will remain confidential. Please note that we will not automatically consult accommodation requests from prior selection processes.