Wireless Service/Installation Technicians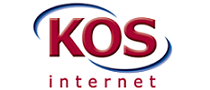 Kingston Online Services, a leading internet service provider is currently seeking multiple technicians to join their team in Kingston, Belleville and Prince Edward County!
We are looking for candidates who meets the following criteria:
Ability to climb to a height in excess of 40 feet
Experience working with Internet, cable or satellite services is preferred
Good manual dexterity and skilled with hand tools.
Computer savvy, with the desire to learn new skills.
Excellent customer service and communications skills.
Must work well in a team environment, with excellent problem-solving ability.
Must enjoy working outdoors, in all weather conditions.
Ability to lift in excess of 40 lbs.
Fall Arrest certification and climbing experience preferred.
Valid class G driver's license and clean driver's abstract a must
Please apply, in confidence to resumes@hr-ondmemand.ca We thank all applicants for their interest. However, only those under consideration will be contacted.
Kingston Online Services is committed to maintaining inclusive, barrier-free recruitment and selection processes and work environments. If you are contacted in relation to this or any other job opportunity or testing, please advise Kingston Online Services representative in a timely manner of the accommodation measures which are required in order to enable you to be assessed in a fair and equitable manner. All information received relating to accommodation measures will remain confidential. Please note that Kingston Online Services will not automatically consult accommodation requests from prior selection processes. Selected candidates should therefore advise Kingston Online Services of their accommodation needs for each and every position they are contacted about or offered.